Nous avons rencontré Giovanni Depergola, cofondateur et Head of Education d'Alembic Dubai, pour discuter du BEERMATIC, la dernière création d'Hoshizaki, un distributeur de bière entièrement automatique, conçu pour simplifier la vie de chaque barman.
Bonjour Giovanni, c'est un plaisir de vous recevoir ! Quand avez-vous entendu parler pour la première fois du distributeur automatique de bière, le BEERMATIC ? Et quelle a été votre impression ?
I actually had seen a version of it, while visiting a trade show in Japan, maybe 2 years ago. We made a stop at the Hoshizaki booth. Immediate interest! But I have to admit, more as a consumer…we were thirsty, and the drafted beer looked delicious.
Now, some years later, I was asked to review the new BEERMATIC, and it was a great chance to get to know all the functionalities.
Pouvez-vous décrire les fonctionnalités du BEERMATIC qui sont les plus importantes à vos yeux ?
Examinons la question sous différents angles. Pour un barman, le BEERMATIC peut agir comme un petit assistant, en charge de préparer une commande de bière parfaite. Pendant ce temps, vous auriez le temps de préparer une autre commande, de traiter un paiement ou de nettoyer l'espace de travail. Du point de vue d'un propriétaire de bar, la réduction des coûts est un avantage frappant. Avec le BEERMATIC, j'ai pu réduire les pertes de liquide et de mousse. Les gaspillages sont un facteur de coût énorme en général.
Pouvez-vous décrire dans quel type d'environnement vous avez utilisé le distributeur de bière ?
We are located in Dubai. Most of the time temperatures are above 35 degrees Celsius.
We have tested the BEERMATIC indoors, but also for one outdoor function on our terrace. It was during the day, and temperatures were above 40 degrees. What was rather surprising was how consistently cold the draft beer was. Keep in mind, once the machine has reached its cooling temperature, you can connect the kegs right "off the truck". You can skip the 24 hours of cooling time and draft cold beer directly from an ambient temperature keg. Perfect for outdoor events!
Comment avez-vous nettoyé et entretenu le distributeur ?
Cleaning and maintenance are quite straight forward.
There is a daily routine, consisting of flushing and cleaning the removable parts. The weekly routine consists of some extra steps. No special equipment or chemicals needed. The manual recommends using baking soda as a cleaning agent.
À propos de Giovanni Depergola :
Giovanni Depergola est cofondateur et Head of Education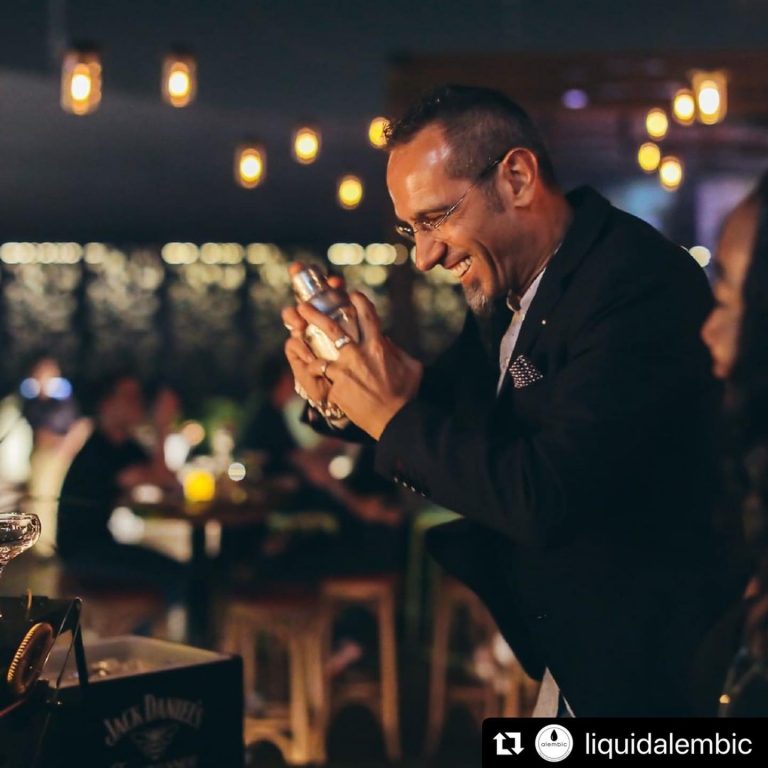 d'Alembic. Alembic apporte à votre entreprise de boissons une expérience internationale, un flair, une créativité et une connaissance approfondie des opérations F&B dans le monde entier, avec une touche supplémentaire d'esprit, d'innovation et d'éclat. MrG – le surnom de Giovanni dans le secteur – est le formateur en boissons le plus reconnu et respecté de la région MENA. T. a fait ses preuves dans la gestion et la réalisation d'événements avec passion, énergie et sens du détail. Ensemble, G&T développe et met en œuvre une large gamme de services uniques et exclusifs basés sur les boissons via Liquid Education Experience. Travaillez avec nous pour créer une touche de magie.