Nos hemos reunido con Giovanni Depergola, cofundador y responsable de Educación de Alembic Dubái, para hablar de nuestra última incorporación a la familia de productos Hoshizaki: el BEERMATIC, un dispensador de cerveza totalmente automático, diseñado para simplificar la vida laboral de los camareros.
¡Hola, Giovanni! ¡Es un placer tenerlo aquí! ¿Cuándo oyó hablar por primera vez del dispensador automático de cerveza, el BEERMATIC? Y ¿cuál fue su impresión?
I actually had seen a version of it, while visiting a trade show in Japan, maybe 2 years ago. We made a stop at the Hoshizaki booth. Immediate interest! But I have to admit, more as a consumer…we were thirsty, and the drafted beer looked delicious.
Now, some years later, I was asked to review the new BEERMATIC, and it was a great chance to get to know all the functionalities.
¿Puede describir las funcionalidades de BEERMATIC que considera más importantes?
Veámoslo desde distintas perspectivas. Para un camarero, el BEERMATIC puede ser como un pequeño ayudante que se encarga de preparar un pedido de cerveza perfecto. En este tiempo, tendría tiempo para preparar otro pedido, procesar un pago o limpiar la zona de trabajo. Desde el punto de vista del propietario de un bar, hay una ventaja sorprendente: el ahorro de costes. Con el BEERMATIC, pude reducir el derrame de líquido y espuma. Los derrames son un factor de coste enorme, en general.
¿Puede describir en qué tipo de entorno ha utilizado el dispensador de cerveza?
We are located in Dubai. Most of the time temperatures are above 35 degrees Celsius.
We have tested the BEERMATIC indoors, but also for one outdoor function on our terrace. It was during the day, and temperatures were above 40 degrees. What was rather surprising was how consistently cold the draft beer was. Keep in mind, once the machine has reached its cooling temperature, you can connect the kegs right "off the truck". You can skip the 24 hours of cooling time and draft cold beer directly from an ambient temperature keg. Perfect for outdoor events!
¿Cómo ha limpiado y mantenido el dispensador?
Cleaning and maintenance are quite straight forward.
There is a daily routine, consisting of flushing and cleaning the removable parts. The weekly routine consists of some extra steps. No special equipment or chemicals needed. The manual recommends using baking soda as a cleaning agent.
Conozca a Giovanni Depergola:
Giovanni Depergola es cofundador y responsable de Educación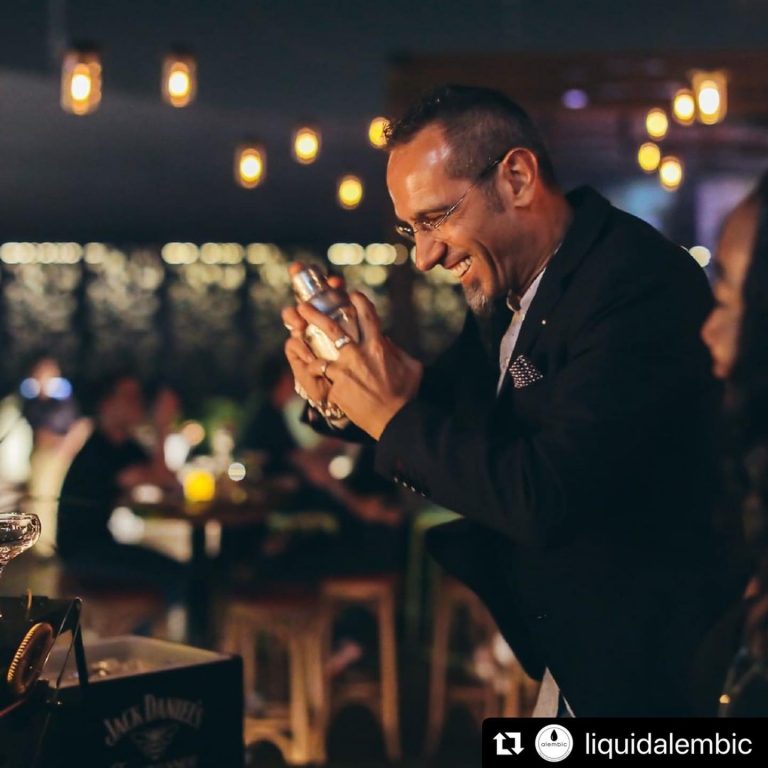 de Alembic. Alembic aporta a su negocio de bebidas experiencia internacional, estilo, creatividad y amplio conocimiento de hostelería en todo el mundo, con un toque adicional de ingenio, innovación y chispa. MrG, como se llama a Giovanni en el sector, es el formador en bebidas más reconocido y respetado de la región MENA. T tiene experiencia demostrada en organizar y celebrar eventos con pasión, energía y atención al detalle. Juntos, G&T desarrolla y presta una gran variedad de servicios únicos y exclusivos de bebidas a través de Liquid Education Experience. Trabaje con nosotros para preparar algo mágico.