Getting prepared for a busy summer 2021
Together with our customers – the Bars, Hotels, and Restaurants of Europe, we are celebrating the relaxation of Covid-19 measures.
Coming out of the second and longer lockdown, people all over Europe are storming the terraces to enjoy their first cocktails, meals, and freshly drafted beers. It seems we can get prepared for a busy summer of 2021.
Throughout the last months, we have reached out to some of you and were continuously impressed by the positive energy, the comradery, the resilience, and the unity throughout the business. The people in the kitchens and bars, the ones who prepare and serve our daily meals (and drinks) showed immense creativity and innovativeness to overcome the difficulties of the last year.
We have put together some easy steps to help you re-start your ice maker after a longer downtime. But before we dive into the technical part, let's have a look at some Hoshizaki customers and what they have been up to in the last months. 
FLYING DUTCHMAN COCKTAILS, AMSTERDAM
Flying Dutchman Cocktails, in Amsterdam, has launched a cocktail delivery and click and collect service allowing customers to have access to high-quality cocktails on demand. Flying Dutchman Cocktails is also offering a subscription service delivering vacuum-sealed cocktails, freshly prepared and packaged to keep them in an optimal condition, and includes the appropriate garnishes you would expect from a high-quality cocktail bar.This was a smart move that allowed Flying Dutchman Cocktails to continue maintaining a relationship with its customers outside of the bar's physical space. This is also an opportunity to reach new customers that haven't had the chance to visit the bar but can now experience expertly crafted cocktails from the comfort of their own home.
VERDIGRIS IN TONBRIDGE, SOUTH ENGLAND
Isaac Eaglestone, Co-Owner and Head of Bar at Verdigris in Tonbridge, stresses, that overcoming this crisis was a team effort. Being embedded in the local community and having put together a group of extremely motivated staff, Verdigris looked for ways to somehow keep the business going. Usually known for fine dining and mixology, Verdigris amped up its coffee brewing operations and focused on offering heavenly pieces of patisserie.
In the middle of lock-down, Verdigris became the Go-To place for Coffee-To-Go, and with people starting to queue for their afternoon treats, it also became a place where people had a decent but distanced chance of contact.
Ice Maker Re-Start Tips
If you want to re-start your Ice Maker after a longer downtime, there are some simple steps you can follow to make sure, that the inner parts of your machine are absolutely clean and ready to produce perfect Hoshizaki ice. The goal is to flush the inner workings as well as getting rid of all excess water that might have been trapped inside. Making sure that all remaining water is flushed is an important step to prevent contamination and machine defects.
1. Replace Filter
Replace your existing water filter cartridge with a new one.
2. Flush Filter
It is important to let the water run for 5 minutes to activate the filter.
3. Clean bin and accessories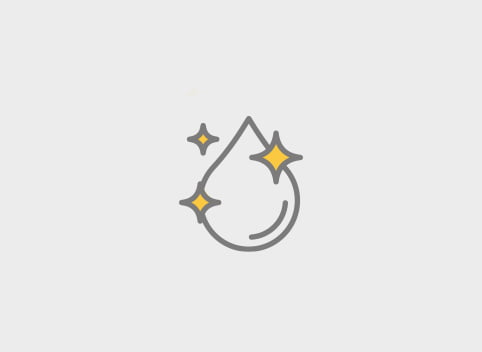 Our recommendation: Mix 5 liters of water with 18 ml of 5.25% sodium hypochlorite solution in a
suitable container. Alternatively, you can use the recommended Hoshizaki sanitizer as directed on the packaging.
4. Clean air filter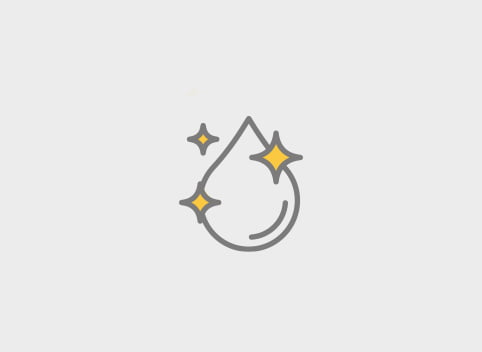 Using a damp cloth, clean air filter thoroughly.
5. Connect Ice Maker
Push the start button and stand close enough to be able to hear any unusual sounds, as the machine is starting.
6. Listen Up!
Stand close to the machine to identify any possible unusual sounds, as the machine is restarting.
7. Discard first-day batch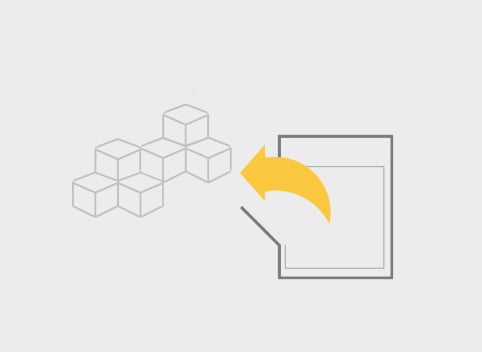 To make sure to use only absolutely clean ice, let the machine run for 24 hours and discard the entire produced ice batch.
Things to look out for:
Unusual sounds: If you notice any unusual sounds, it could be a sign of a machine defect. Please turn off the ice maker and contact your local dealer immediately.
Unusual smell: the odor of food-safe ice is absolutely neutral. However, if you notice a smell in/around the machine or the ice itself, do not – under no circumstances – use the produced ice for consumption. Please turn off the ice maker and contact your local dealer immediately.  as unusual odors can come from leakage and/or bacterial contamination.
Please also let us know if you are facing any other challenges regarding your business with Hoshizaki and/or Gram products in this difficult time. Especially if there is anything we can do, to provide further assistance to you and your business, we encourage you to reach out to your Hoshizaki Sales rep to find a solution together.
Share your Story
Do you want to share your story with us? We want to continue to highlight the inspiring stories of our customers.
To be featured on our website and social media channels, send your story and a set of representative images to marketing@hoshizaki.nl.