Vi har träffat Giovanni Depergola, medgrundare och utbildningschef hos Alembic Dubai, för att diskutera vårt senaste tillskott i Hoshizakis produktfamilj, BEERMATIC, en helautomatisk dispenser för öl som utformats för att förenkla livet för alla bartenders.
Hej Giovanni, trevligt att ha dig här! När fick du höra talas om den automatiska öldispensern, BEERMATIC för första gången? Och vad var ditt intryck?
I actually had seen a version of it, while visiting a trade show in Japan, maybe 2 years ago. We made a stop at the Hoshizaki booth. Immediate interest! But I have to admit, more as a consumer…we were thirsty, and the drafted beer looked delicious.
Now, some years later, I was asked to review the new BEERMATIC, and it was a great chance to get to know all the functionalities.
Kan du beskriva de funktioner hos BEERMATIC som är viktigast för dig?
Låt oss se det från olika synvinklar. För en bartender, kan BEERMATIC vara som en liten assistent, som förbereder en perfekt ölbeställning. Under tiden, har du tid att förbereda en annan beställning, hantera en betalning eller städa upp arbetsytan. Ur barägarens perspektiv finns det en slående fördel: kostnadsbesparingen. Med BEERMATIC kunde jag minska spillet från vätska och skum. Spill är en enorm kostnadsfaktor i största allmänhet.
Kan du beskriva i vilken typ av miljö du använde öldispensern?
We are located in Dubai. Most of the time temperatures are above 35 degrees Celsius.
We have tested the BEERMATIC indoors, but also for one outdoor function on our terrace. It was during the day, and temperatures were above 40 degrees. What was rather surprising was how consistently cold the draft beer was. Keep in mind, once the machine has reached its cooling temperature, you can connect the kegs right "off the truck". You can skip the 24 hours of cooling time and draft cold beer directly from an ambient temperature keg. Perfect for outdoor events!
Hur rengjorde och underhöll du dispensern?
Cleaning and maintenance are quite straight forward.
There is a daily routine, consisting of flushing and cleaning the removable parts. The weekly routine consists of some extra steps. No special equipment or chemicals needed. The manual recommends using baking soda as a cleaning agent.
Om Giovanni Depergola:
Giovanni Depergola är medgrundare och utbildningschef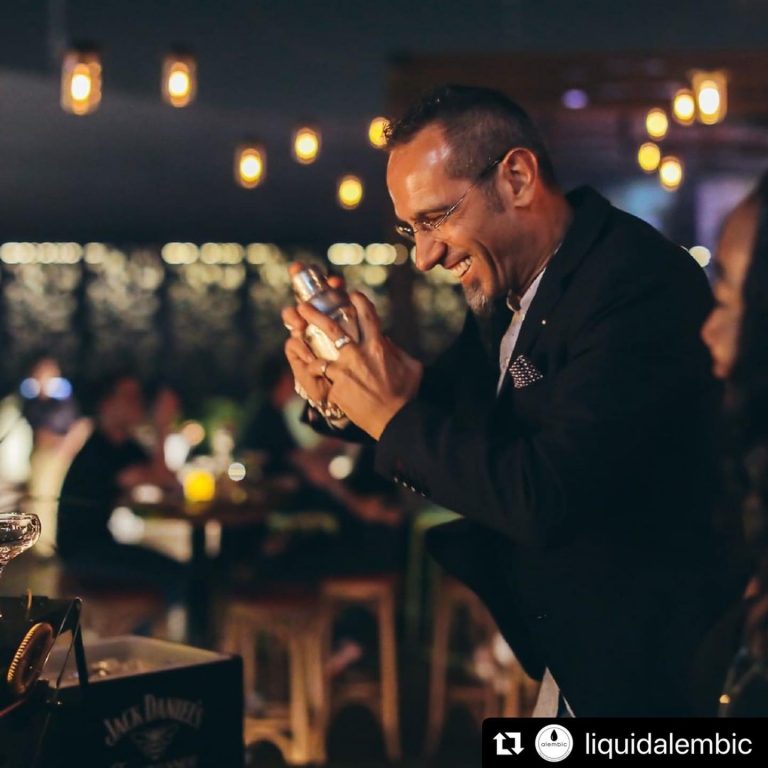 hos Alembic. Alembic förmedlar internationell erfarenhet, stil, kreativitet och utförlig kunskap inom mat- och dryckesverksamheter från hela världen till din dryckesverksamhet, med en extra touch av förnuft, innovation och gnista. Mr G, som Giovanni kallas i branschen, är den mest välkända och respekterade dryckesutbildaren inom MENA-området. T har en gedigen meritlista i hantering och genomförande av evenemang med passion, energi och känsla för detaljer. Tillsammans utvecklar och implementerar G och T en stor mängd unika och exklusiva dryckesbaserade tjänster via Liquid Education Experience. Arbeta med oss för att blanda ihop något magiskt.