Vi har møtt Giovanni Depergola, medstifter og utdanningsleder i Alembic Dubai, for å diskutere vårt siste tillegg til Hoshizaki-produktfamilien, BEERMATIC, en helautomatisk øldispenser som er designet for å gjøre livet til alle bartendere enklere.
Hei Giovanni, så hyggelig å ha deg her! Når hørte du om den automatiske øldispenseren BEERMATIC for første gang? Hvilket inntrykk fikk du?
I actually had seen a version of it, while visiting a trade show in Japan, maybe 2 years ago. We made a stop at the Hoshizaki booth. Immediate interest! But I have to admit, more as a consumer…we were thirsty, and the drafted beer looked delicious.
Now, some years later, I was asked to review the new BEERMATIC, and it was a great chance to get to know all the functionalities.
Kan du beskrive de funksjonalitetene til BEERMATIC som betyr mest for deg?
La oss se på det fra forskjellige vinkler. For en bartender kan BEERMATIC være som en liten hjelper som tar seg av en perfekt ølbestilling. I løpet av den tiden har du tid til å gjøre klar en annen ordre, prosessere en betaling eller rengjøre på arbeidsplassen. Fra bareierens perspektiv er det en åpenbar fordel: kostnadsbesparelsen. Med BEERMATIC kunne jeg redusere tap av overflødig væske og skum. Dette tapet er en stor kostnadsfaktor generelt.
Kan du beskrive i hvilket type miljø du bruke øldispenseren i?
We are located in Dubai. Most of the time temperatures are above 35 degrees Celsius.
We have tested the BEERMATIC indoors, but also for one outdoor function on our terrace. It was during the day, and temperatures were above 40 degrees. What was rather surprising was how consistently cold the draft beer was. Keep in mind, once the machine has reached its cooling temperature, you can connect the kegs right "off the truck". You can skip the 24 hours of cooling time and draft cold beer directly from an ambient temperature keg. Perfect for outdoor events!
Hvordan rengjorde du og vedlikeholdt du dispenseren?
Cleaning and maintenance are quite straight forward.
There is a daily routine, consisting of flushing and cleaning the removable parts. The weekly routine consists of some extra steps. No special equipment or chemicals needed. The manual recommends using baking soda as a cleaning agent.
Om Giovanni Depergola:
Giovanni Depergola er medstifter og utdanningsleder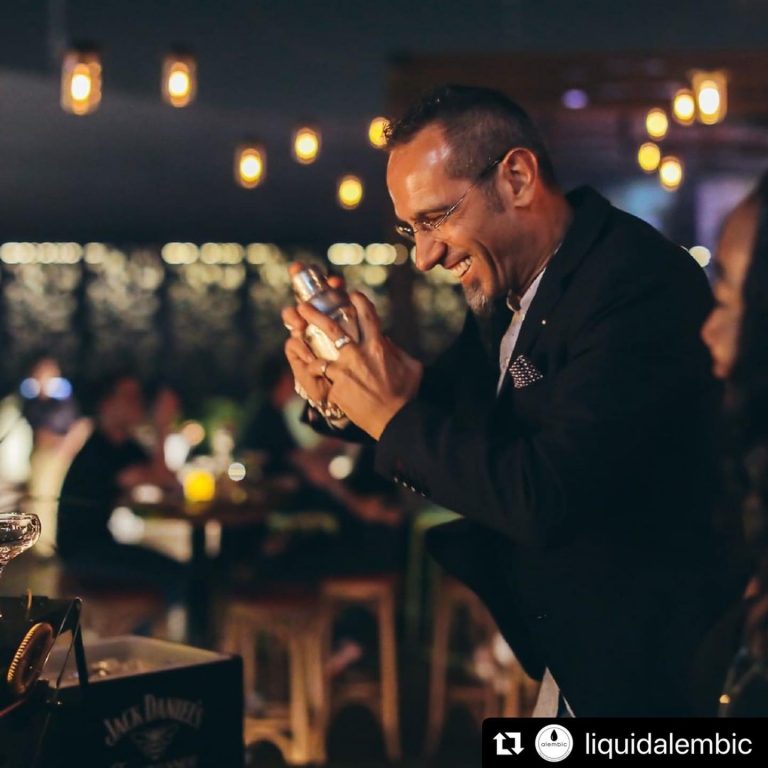 for Alembic. Alembic gir internasjonal erfaring, teft, kreativitet og omfattende kunnskap om F&B-operasjoner rundt omkring i verden til din bedrift, sammen med humor, innovasjon og gnist. MrG, som Giovanni kalles i industrien, er den mest anerkjente og respekterte læreren på dette feltet i MENA-regionen. T har lang erfaring i å administrere og levere eventer med engasjement, energi og sans for detaljer. Sammen utvikler og implementerer G&T en rekke unike og eksklusive drinkbaserte tjenester via Liquid Education Experience. Skap magi sammen med oss.