Vi har mødt Giovanni Depergola, medstifter af og uddannelseschef hos Alembic Dubai, for at diskutere vores nyeste tilføjelse til Hoshizaki-produktsortimentet, vores BEERMATIC, en fuldautomatisk fadølsdispenser udviklet til at forenkle arbejdsdagen for enhver bartender.
Hej Giovanni, velkommen til! Hvor hørte du om den automatiske fadølsdispenser, BEERMATIC, for første gang? Og hvad var dit indtryk?
I actually had seen a version of it, while visiting a trade show in Japan, maybe 2 years ago. We made a stop at the Hoshizaki booth. Immediate interest! But I have to admit, more as a consumer…we were thirsty, and the drafted beer looked delicious.
Now, some years later, I was asked to review the new BEERMATIC, and it was a great chance to get to know all the functionalities.
Kan du beskrive de funktionaliteter på BEERMATIC, der betyder mest for dig?
Lad os kigge på den fra forskellige vinkler. For en bartender er BEERMATIC som en lille assistent, der håndterer klargøringen af en perfekt ølbestilling. I samme tidsrum har du tid til at klargøre en anden bestilling, tage mod betaling eller rengøre arbejdspladsen. Set fra barejerens synspunkt har den stor fordel: den sparer omkostninger. Med BEERMATIC kunne jeg reducere spild af både øl og skum. Spild er en kæmpe omkostningsfaktor generelt.
Kan du beskrive i hvilket miljø, du gjorde brug af fadølsdispenseren?
We are located in Dubai. Most of the time temperatures are above 35 degrees Celsius.
We have tested the BEERMATIC indoors, but also for one outdoor function on our terrace. It was during the day, and temperatures were above 40 degrees. What was rather surprising was how consistently cold the draft beer was. Keep in mind, once the machine has reached its cooling temperature, you can connect the kegs right "off the truck". You can skip the 24 hours of cooling time and draft cold beer directly from an ambient temperature keg. Perfect for outdoor events!
Hvordan rengjorde og vedligeholdt dispenseren?
Cleaning and maintenance are quite straight forward.
There is a daily routine, consisting of flushing and cleaning the removable parts. The weekly routine consists of some extra steps. No special equipment or chemicals needed. The manual recommends using baking soda as a cleaning agent.
Om Giovanni Depergola:
Giovanni Depergola er medstifter af og uddannelseschef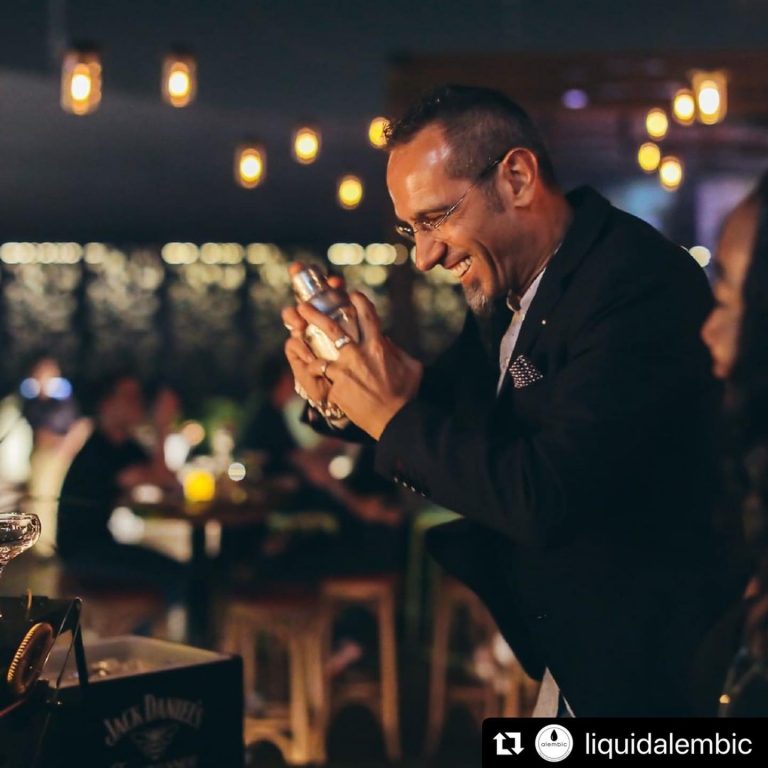 hos Alembic. Alembic bringer international erfaring, flair, kreativitet og stor viden om restaurationsbranchen over hele verden til din forretning med et ekstra touch af viden, innovation og gnist. MrG, som Giovanni kaldes i branchen, er den mest anerkendte og respekterede drikkevareunderviser i MENA-regionen. T har stor erfaring med håndtering og gennemførelse af arrangementer med passion, energi og sans for detaljen. Sammen udvikler og implementerer G&T en lang række unikke og eksklusive drinksbaserede tjenester via Liquid Education Experience. Arbejd sammen med os, og mix noget magisk.