Smaller has never been greater
The COMPACT GRAM series offers a rare combination: they are professional food safe cabinets with a compact size and with excellent energy ratings for its class.
COMPACT AND VERSATILE
With our solid engineering and design background, Hoshizaki develops cabinets for better storage solutions for Chefs and kitchen operators.
UNIFORM TEMPERATURES
Automatic defrost and a smart air distribution system ensures correct and uniform temperatures at all times preserving the taste, texture and nutritional content of your fresh goods.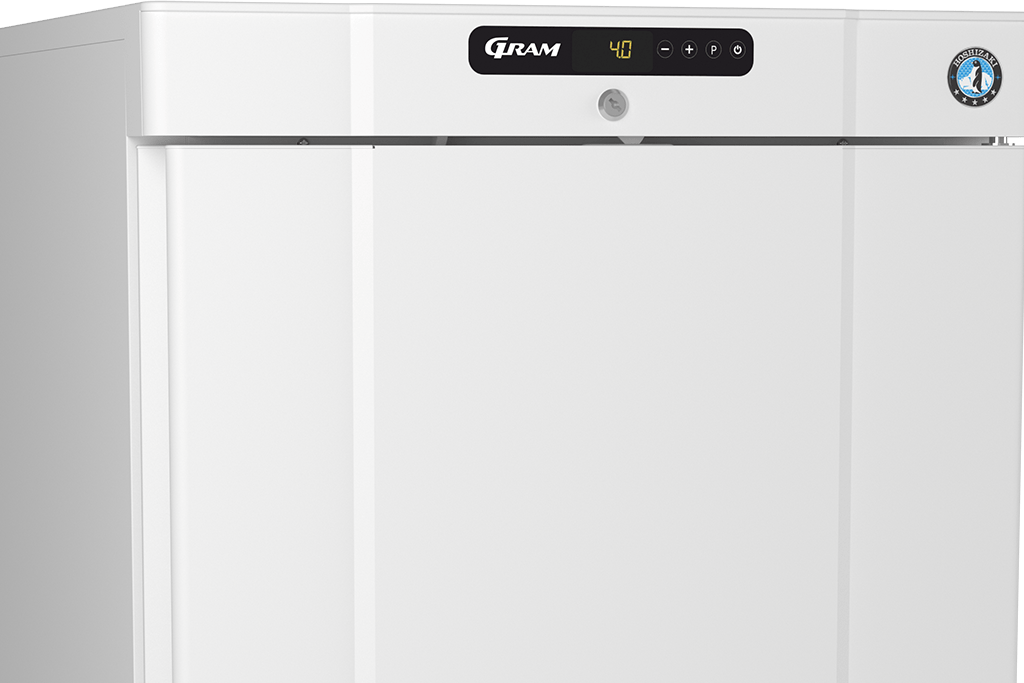 SPACE SAVING MODULARITY
The COMPACT undercounter models are designed to fit under worktops in commercial workplaces. They can be positioned as free-standing cabinet. The full-height storage cabinets boast a small footprint, perfect for limited space in back of house environment.
EASY CLEANING
Rounded corners and base, seamless surfaces and removable door gasket ensures cleaning routines become a quick and simple task.
WASTE REDUCTION
The practical anti-tilting shelves prevent spillage.
HIGH STANDARD IN HYGIENE
The one piece inner lining with its smooth surfaces and seamless construction allows for a straight forward cleaning routine.
FULL HEIGHT INTEGRATED HANDLE
Easy grip and easy access for cleaning full stop needed.
NATURAL REFRIGERANTS
THE BIGGEST ADVANTAGE OF NATURAL REFRIGERANTS SUCH AS HYDROCARBON (HC) OVER HYDROFLUORCARBON (HFC) LIES IN ITS IMPACT ON GLOBAL WARMING DUE TO ITS MINIMAL OZONE DEPLETION POTENTIAL.
R600A IS THE NATURAL GAS WE UTILIZE AS A COOLING AGENT IN OUR SUSTAINABLE AND ENERGY EFFICIENT COMPACT PRODUCTS.
Download brochure