GET READY FOR FUTURE-PROOF REFRIGERANTS
CO2 has become increasingly popular worldwide, proving to be one of the most reliable, efficient and environmentally friendly refrigerants. In northern countries with lower ambient temperatures, remote CO2 solutions are often more sustainable and provide higher energy efficiency.

Download Brochure
"AS A CHEF I HAVE THE RESPONSIBILITY TO CHOOSE MY EQUIPMENT AND MACHINES WITH THE SAME CARE AND FOCUS AS WHEN I SELECT MY VEGETABLES, FISH AND MEAT. HAVING THE LATEST, SMARTEST AND MOST ENERGY-EFFICIENT TECHNOLOGY IN OUR KITCHENS MAKES A HUGE IMPACT ON OUR CO2-FOOTPRINT AND OUR PARTNERSHIP WITH HOSHIZAKI-GRAM CONTRIBUTES A GREAT AMOUNT TO THAT EQUATION."
Find all documentation through our partner portal
CO₂ CENTRAL COOLING SYSTEMS ARE IDEAL FOR:
GRAM CO2 STORAGE SOLUTIONS:
IC – INTEGRATED CONTROLLER SOLUTIONS
Ready-to-install upright cabinets and blast chiller
with factory fitted controller (AKCC or Carel)
See AKCC Products See Carel Products
VC – VARIABLE CONTROLLER SOLUTIONS
Upright cabinets for easy integration of installer's
preferred controller
See Products
PIC – PARTLY INTEGRATED CONTROLLER SOLUTIONS
Blast chillers and blast freezers with factory fitted
master controller, but without slave controller
See Products
KD – KNOCKDOWN SOLUTIONS
Counters without controller and
controller box.
See Products
EASY PRE-PLANNING
Easy pre-planning with detailed documentation offering wiring and piping diagrams as well as technical installation manuals.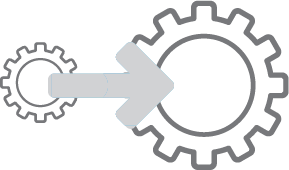 EASY TO INTEGRATE
Uncomplicated to include in a refrigeration system thanks to our comprehensive documentation and easy pipe connections.
EASY INSTALLATION
The market standard today has a low degree of completion which leaves a lot of work to the installer. With our solutions the degree of completion depends on the controller choice.
EASY EXTERNAL MONITORING
Prepared for easy external monitoring (Danfoss and Carel controller). This is optional and provided by cooling contractor.
QUICK TECHNICAL SUPPORT
Preventive service measures as well as quick and responsive technical support thanks to external monitoring. This presupposes that the controller is connected.
EASY MAINTENANCE
With external monitoring it is possible to conduct preventive and cost-saving service on your GRAM CO2 products. This presupposes that the controller is connected.
ULTIMATE FLEXIBILITY WITH 'U' TYPE CABINETS
The GRAM ECO range with its PLUS, TWIN, EURO and MIDI series offers the ultimate flexibility. All models with an insulated door are defined as U-type cabinets. As default they come as freezers but the controller can be set to run as a refrigerator with K or M temperature range. This means it can be decided at site what purpose the cabinet has to serve. The cabinet is then set to suit the refrigeration system that it is connected to.

This provides maximum flexibility at time of installation.
Want to know more?
---
Please fill out the form, and we will be in contact within 48 hours, or contact one of our branch offices.