We have met with Giovanni Depergola, Co-Founder and Head of Education of Alembic Dubai, to discuss our newest addition to the Hoshizaki Product Family, the BEERMATIC, a fully automatic beer dispenser, designed to simplify the working life of every bartender. 
HI Giovanni, great to have you here! When did you hear about the beer automatic beer dispenser, the BEERMATIC for the first time? And what was your impression?
I actually had seen a version of it, while visiting a trade show in Japan, maybe 2 years ago. We made a stop at the Hoshizaki booth. Immediate interest! But I have to admit, more as a consumer…we were thirsty, and the drafted beer looked delicious.
Now, some years later, I was asked to review the new BEERMATIC, and it was a great chance to get to know all the functionalities.
Can you describe the functionalities of the BEERMATIC that are most important to you?
Let us look at it from different angles. For a bartender, the BEERMATIC can be like a small assistant, taking care of preparing a perfect beer order. In this time, you would have time to prepare another order, process a payment, or clean up the workspace. From the perspective of a bar owner, there is one striking advantage: the cost-saving. With the BEERMATIC, I was able to reduce liquid and foam spillage. Spillage is a huge cost factor in general.
Can you describe in what type of environment you operated the beer dispenser?
We are located in Dubai. Most of the time temperatures are above 35 degrees Celsius.
We have tested the BEERMATIC indoors, but also for one outdoor function on our terrace. It was during the day, and temperatures were above 40 degrees. What was rather surprising was how consistently cold the draft beer was. Keep in mind, once the machine has reached its cooling temperature, you can connect the kegs right "off the truck". You can skip the 24 hours of cooling time and draft cold beer directly from an ambient temperature keg. Perfect for outdoor events!
How did you clean and maintain the dispenser?
Cleaning and maintenance are quite straight forward.
There is a daily routine, consisting of flushing and cleaning the removable parts. The weekly routine consists of some extra steps. No special equipment or chemicals needed. The manual recommends using baking soda as a cleaning agent.
About Giovanni Depergola:
Giovanni Depergola is Co-Founder and Head of Education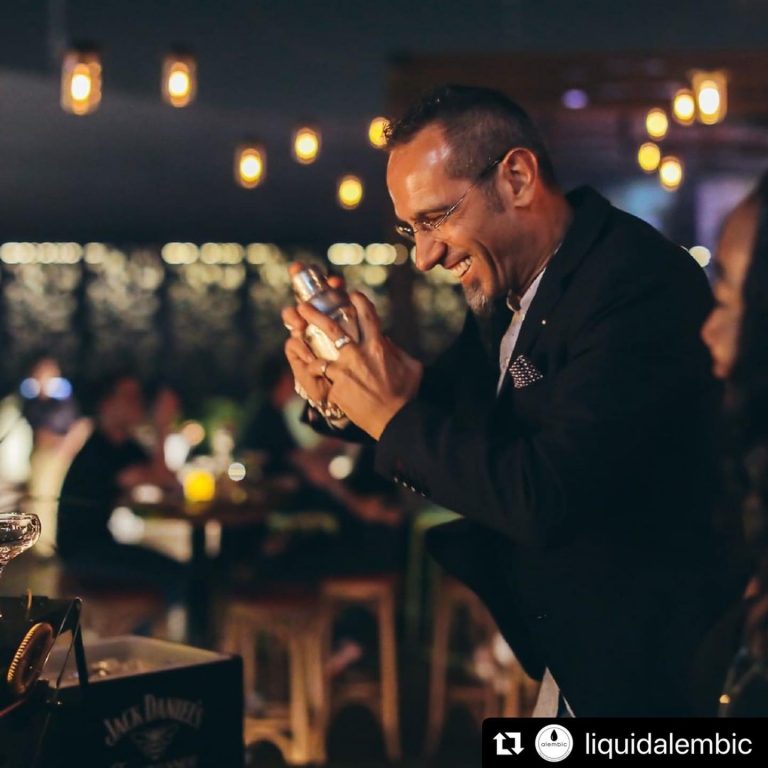 of Alembic. Alembic brings international experience, flair, creativity, and extensive knowledge of F&B operations around the globe to your beverage business, with an extra touch of wit, innovation, and sparkle. MrG, how Giovanni is called in the industry, is the most recognized and respected beverage trainer in the MENA region. T has a proven track record of managing and delivering events with passion, energy, and attention to detail. Together, G&T develops and implements a wide range of unique and exclusive drinks-based services via Liquid Education Experience. Work with us to mix up something magical.