DURABLE. RELIABLE. COST-EFFECTIVE.
THE HOSHIZAKI ADVANCE IS A SERIES OF DURABLE REFRIGERATION AND FREEZER CABINETS. HAVING KEPT FOOD SAFETY, EASY CLEANING, AND STANDARDIZED APPLICATION POSSIBILITIES AT THE CORE OF THE DESIGN CONCEPT, THE ADVANCE SERIES IS THE PERFECT FIT FOR DIVERSE KITCHEN ENVIRONMENTS, FROM CATERING TO LARGE-SCALE PROJECTS, SUCH AS HOTELS AND QUICK SERVICE RESTAURANTS.
TEMPERATURE RANGES & CLIMATE CLASS RATING
RELIABLE FUNCTIONALITIES AND FOOD SAFE DESIGN
With a reputation for delivering smart refrigeration solutions, Hoshizaki can lean on its solid engineering and design heritage to develop cabinets that help you become a better chef and kitchen operator.
TEMPERATURE STABILITY
The intelligent air distribution system allows high performance, ensuring temperature stability despite frequent door openings and during defrosting.
UNIFORM DESIGN
The exterior of all ADVANCE cabinets features a uniform design that seamlessly and aesthetically fits into your Hoshizaki refrigeration concept.
EASY CLEANING & WASTE REDUCTION
Thanks to the rounded corners and smooth surfaces, frequented cleaning routines become a quick and simple task. The practical anti-tilting shelves prevent spillage. The cabinet has a rounded base and comes with removable gaskets for easy cleaning.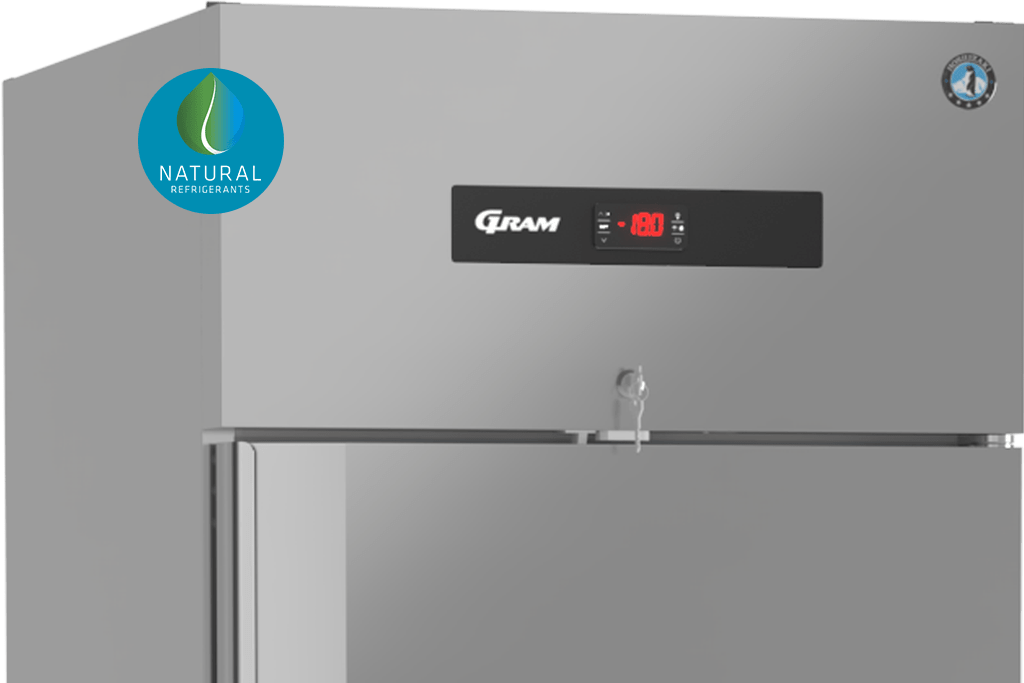 FOOD SAFETY AND EASE OF OPERATIONS
The cabinets strike with low running costs, thanks to eco-friendly refrigerant R290, as well as sturdy materials. The interior and exterior is made of easy-to-clean stainless steel.
DESIGNED TO LAST
The Interior and exterior are made of anti-corrosion stainless steel, the best material for humid locations. ADVANCE cabinets are designed to withstand the demanding conditions of large kitchen operations.
QUICK MAINTENANCE
The mono-block design with an extractable condenser lowers maintenance costs, eases service, and ensures stable performance.
ERGONOMIC FULL-LENGTH HANDLE
Easy to clean, minimising the risk of residue accumulation.
NATURAL REFRIGERANTS
THE BIGGEST ADVANTAGE OF NATURAL REFRIGERANTS SUCH AS HYDROCARBON (HC) OVER HYDROFLUORCARBON (HFC) LIES IN ITS IMPACT ON GLOBAL WARMING DUE TO ITS MINIMAL OZONE DEPLETION POTENTIAL.
R290 IS THE NATURAL GAS WE UTILIZE AS A COOLING AGENT IN OUR SUSTAINABLE AND ENERGY EFFICIENT ADVANCE PRODUCTS.
Download brochure